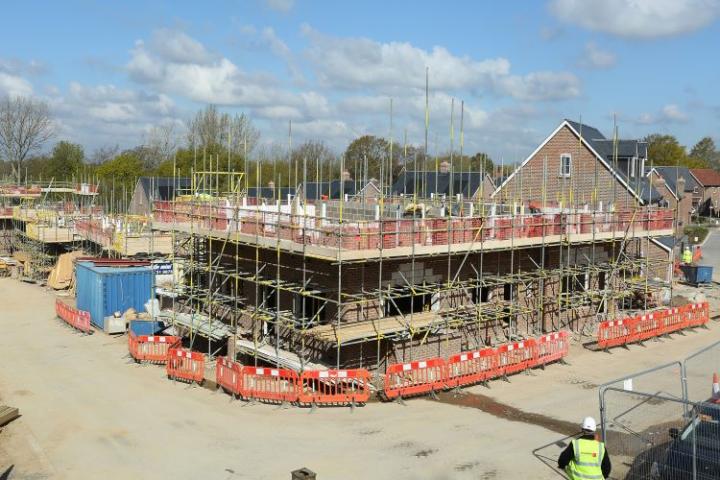 Bracknell Forest Council has received the government planning inspectors' feedback on the draft local plan, which sets out where new homes, businesses and facilities could be located in the next 15 years.
Inspectors have positively stated that the plan is legally compliant and with some straightforward modifications it will set out a sound approach to allocate and manage appropriate development across the borough up to 2037.
The main modification the inspectors have set out is the removal of the proposed garden village at Jealott's Hill. This part of the plan looked to provide around 2,000 new homes, a neighbourhood centre, primary school, a new Science and Innovation Park and publicly accessible greenspace, including sports pitches, play areas and country parks, supporting the Agri-Tech research hub that already exists in this location.
They also suggested that small sites opposite Pope's Meadow in Binfield and Lower Church Road in Sandhurst should be removed – these accounted for about 50 homes.
Inspectors confirmed that removing the garden village and smaller sites in Binfield and Sandhurst would not undermine the plan and the borough would still have a suitable strategy for meeting housing and planning needs up to 2037.
They supported the proposal in the plan to have 35% of all new housing allocated as affordable housing.
They concluded that the council has worked hard and in a professional manner to produce the plan and that with the recommended modifications it could be adopted. This is not a unique situation – nearly all councils are asked to make modifications by planning inspectors prior to adoption.
The council is now working with the planning inspectors to agree the wording of the modifications for the local plan. A consultation on the modifications will follow in the spring to allow the public to comment on the changes suggested.
Once adopted, the plan will have up-to-date planning policies which will be used to enable planning decisions that promote sustainable high quality development in the right locations.
Cllr Chris Turrell, executive member for planning and transport, said:
"Naturally, it is disappointing that the plan is not able to be adopted as it stands, especially as there were extremely important economic reasons why the Jealott's Hill development was put forward.

"However, we are grateful to planning inspectors for their invaluable comments and the recognition that we have worked hard to create a plan that meets the future needs of our residents and businesses.

"We're pleased they recognise it is legally compliant and could be adopted subject to some straightforward modifications. We are now working through all the recommendations and will soon consult on the changes to capture residents' feedback.

"I'd like to thank everyone who has taken the time to comment on the plan so far and want to assure our residents and businesses that we are working as quickly as possible to get the right plan adopted for our borough.