Under offer
Retail unit available for lease.
Approximately 907 sq ft (84m²).
Internal repairing lease.
Offers in excess of £15,000 per annum.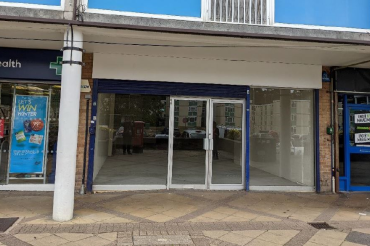 Location
This unit is situated in a parade of 13 shops with flats above and is situated in the residential area of Harmans Water. There is a car park to the front of the parade and a service yard to the rear. This property has an enclosed yard and garage.
6 The Square
Harmans Water
RG12 9LP
United Kingdom
Use and planning
Uses falling within use class E.
Lease
The property is offered on a new 5 to 10 year lease with rent reviews at every fifth anniversary. Shorter lease terms may be considered.
Rent
The Council is seeking rental offers in excess of £15,000 per annum, payable monthly in advance by direct debit only. A deposit of 1 quarters rent will be required, in some circumstances 2 quarters, which will be returned on vacation of the unit subject to all terms and conditions being complied with.
Repairs
The tenant will be responsible for maintenance of the premises excluding the structure.
Other outgoings
utilities
building insurance - the whole building is insured by the landlord (the tenant reimburses the landlord an appropriate share of the annual premium)
business rates - rateable value of £10,000 (standard rates payable for 2022 to 2023 are £5,120 approximately, you may be entitled to rate relief)
council's legal costs will not exceed £1,200 (should the successful applicant withdraw before completion, the charge will still be made)
Closing date
The closing date is Friday 12 August by midday.
Viewings
Appointments can be made by contacting Helen Tyzack by:
Register
If there are no properties which meet your requirements, you may like to register your interest with us.
Please fill in our business property enquiry form and we will contact you if a suitable property becomes available.