Rainbow paper chains for Pride month
Help us show support for the LGBTQ+ community. All ages are invited to decorate and write messages on strips of paper that will be looped together to decorate our libraries!
Library news
Our newsletter features our latest news, information about upcoming events and inspiration to help you find something to read.
Read our latest news
For adults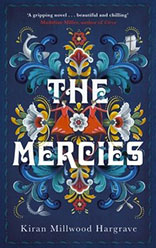 The Mercies by Kiran Millwood Hargrave
In this delightfully queer historical fiction set in 1617 Norway, all 40 of an island's men have drowned in a brutal storm at sea. Left behind, Maren Magnusdatter, 20, and the other women must defy the norms of the day to survive.
But then a Scottish tyrant named Absalom arrives to root out suspected witchcraft, along with his pretty young wife Ursa. As Maren and Ursa grow closer, dangers new and old threaten to destroy them all.
For children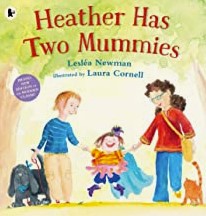 Heather's favourite number is 2 - she has 2 arms, 2 legs, 2 pets and 2 lovely mummies. But when Heather goes to school for the first time, someone asks her about her daddy - and Heather doesn't have a daddy!
When the class all draw portraits of their families - not a single drawing is the same. Heather and her classmates realise that it doesn't matter who makes up a family, the important thing is that all the people in it love one another very much.
Find your next story
Looking for inspiration about what to read next?
Our 'books of the month' are a great place to find your next read.
Explore our reading list