About Warfield Parish Council
Clerk: Jason Mawer
Opening hours: Monday to Friday - 9:30am to 12:30pm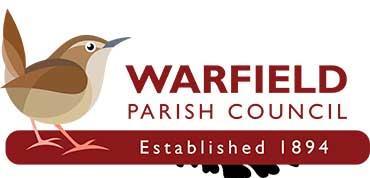 Meeting day
Wednesday (committees Tuesdays or Thursdays)
Background information
The parish used to be the home of the Thomas Lawrence & Sons Brickworks and bricks from the parish were used to construct the Royal Albert Hall, Westminster Cathedral and were used in the restoration of 10 Downing Street and Hampton Court Palace.
Warfield has been home to the world renowned Jealotts Hill Research Station for the last 90 years.
Services provided
Warfield Parish Council provides:
community buildings and open spaces, including allotments
events and activities including the annual Binfield, Warfield and Winkfield Arts Week and Summer of Fun events
financial support to local groups and organisations as well as Rights of Way management and Lily Hill Park
The council are also a founding partner of the Jealotts Hill Community Landshare project.
The parish council is working with Bracknell Forest Council on the delivery of a new community hub for Warfield and environmental protection projects.
Facilities provided
Warfield Parish Council provides:
Frost Folly car park (as part of the Frost Folly Park SANG)
Quelm allotments
The Brownlow Memorial Hall
The Memorial Ground play area
Whitegrove Community Centre
Map of Warfield Parish Council area