The BFCN works with partners in the mental health and wider health and care systems.
Our aim is to support individuals living with a range of mental health conditions to remain socially included by better understanding their mental health and supporting them in preventing relapses.
Image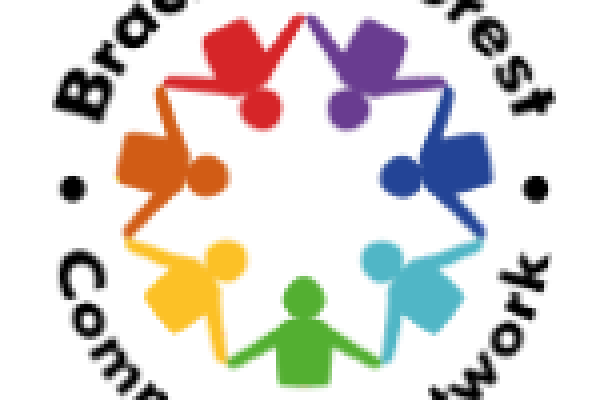 Recovery Facilitators
Our Recovery Facilitators work with individuals to develop their:
confidence

life skills

resilience
Based on the Mental Health Foundations Recovery Model our service offers a person-centred approach to mental health. Recovery is about people staying in control of their life despite their mental health challenges.
Recovery Facilitators can help individuals with:
developing a meaningful routine by accessing community activities

trying new things and exploring interests

socialising with others and developing relationship skills

becoming part of the BFCN community

learning ways to manage emotions

building self-confidence
They provide support on a short-term basis – for roughly 3 months. They help individuals and their carers access and attend appointments in education, volunteering, employment and social activities.
They do this through:
one-to-one support for the individual

relationship building

a recovery plan

graded exposure to various services and community groups

confidence building at the individual's own pace

anxiety management and support getting back out into the community

motivational interviewing encouraging independence
Once this short term support has finished, the referrer will be told about the progress made by the individual. The individual will also get a follow-up call after 3 months to see how they are getting on.
Monthly wellbeing sessions
Monthly mental health wellbeing sessions are held for supported individuals and carers who are part of the BFCN community.
These help attendees to better understand a variety of mental health conditions.
They help individuals get:
an understanding of the challenges they face

knowledge of personal coping strategies

internal and external resources

an understanding of their own areas of strength to feel more in control of their condition

a greater resilience in order to work towards mental and emotional wellbeing
These sessions provide a great opportunity for personal growth. They can help develop good relationships including forming a new support network with other people that attend.
Open meetings
Open meetings offer individuals, carers and supporters the opportunity to listen to talks from community organisations and try new activities in an informal and comfortable setting.
We encourage everyone that attends to give their input and ideas in order to develop these meetings.
Eligibility
To be eligible you must be over 18 years old and a resident in Bracknell Forest and be either:
recovering from an episode of mental ill-health and want support with accessing more activities

stepping down from the Community Mental Health Team or the Community Mental Health team for Older Adults

at risk from suffering from an episode of mental ill-health

ready and able to access mental health recovery support and show a willingness to access groups or services in the community to help with this
How to make a referral
We accept referrals from organisations but you can also self-refer.
Please fill out the referral form below and email it to bfcn@bracknell-forest.gov.uk or call 01344 823300 and we can email one out to you.
Contact us
You can contact the BFCN by: