To access 30 hours extended entitlement you must have applied for, and be in receipt of, an eligibility code by the following deadlines:
31 August - funding starting in the autumn term
31 December - funding starting in the spring term
31 March - funding starting in the summer term
Please be aware it can take up to 15 days from date of application for HRMC to issue a code. The validity start date is the date a code is issued and not the date of application.
Please make sure you allow enough time when applying to make sure your code is received by the relevant deadlines detailed above.
In addition to the universal entitlement, working parents of 3 and 4 year olds may also be able to benefit from an additional entitlement of up to 15 hours per week over 38 weeks or a total of 570 hours in each 12 month period from the date the child becomes eligible. This is called the extended entitlement or the 30 hours free childcare.
Together the universal and extended entitlements make a total of 1,140 free hours which eligible 3 and 4 year olds are entitled to in a funded year over a minimum of 38 weeks.
These hours can be stretched over more than 38 weeks which will reduce the number of free hours each week. For example:
38 weeks at 30 hours per week
45 weeks at 25 hours 20 minutes per week
50 weeks at 22 hours and 48 minutes per week
This could help cover school holidays for example.
If your child attends more than one childcare provider it is possible that you will have stretched hours with one provider and standard hours with another, as long as the total hours do not exceed 1,140 hours in your child's eligible funding year.
Check if you qualify
The government has set out the criteria that parents of 3 and 4 year olds must meet in order to be eligible for 30 hours free childcare.
View the eligibility criteria on GOV.UK.
How to apply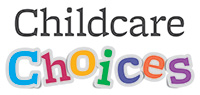 You can apply directly to HMRC on their website, Childcare Choices.
The council and childcare providers cannot help with this process.
Apply online at Childcare Choices
If you cannot access the website or need help with your application, call the HMRC Customer Interaction Centre on 0300 123 4097.
If you qualify for the 30 hours free childcare you will get an 11 digit code and you will need to reconfirm your working status every 3 months. HMRC will send you reminders by email to do this.
If you want to review or appeal an application please contact HMRC.
If you are eligible
You will need to present your 11 digit eligibility code to you childcare provider. You will also need to provide your National Insurance number and child's date of birth. This should be done by completing the Parent Declaration form which you can get from your provider.
The childcare provider will confirm whether the code is valid and the start date of the funding using an online portal. You can then agree with your childcare provider what hours your child will attend.
The provider will claim the funding from the council who will audit the codes 6 times a year to confirm that parent(s) remain eligible for funding.
If you are no longer eligible
If your working status changes, for example you are made redundant - your child can continue to have the additional free hours until you are asked to reconfirm your status by HMRC.
If at the time of reconfirming your status you do not qualify for the extended entitlement, there will be a 'grace period' which allows for changes to your working status such as starting another job.
The grace period end date will automatically be applied to eligibility codes and will be determined as per the table below.
| Date parent receives ineligible decision on reconfirmation | Local Authority audit date | Grace period end date |
| --- | --- | --- |
| 1 January to 10 February | 11 February | 31 March |
| 11 February to 31 March | 1 April | 31 August |
| 1 April to 26 May | 27 May | 31 August |
| 27 May to 31 August | 1 September | 31 December |
| 1 September to 21 October | 22 October | 31 December |
| 22 October to 31 December | 1 January | 31 March |
We will inform childcare providers of children who no longer meet the eligibility criteria and their grace periods. Childcare providers will then talk to parents about any changes to attendance patterns and payment options.
If you have any queries about eligibility for the extended entitlement, call the HMRC Customer Interaction Centre on 0300 123 4097.