Breakthrough supported employment
Supported employment is about helping people a learning disability and/or autism diagnosis.
The aim is to:
discover what type of jobs you like
learn new skills
get a job and keep it
Supported employment can also help if you want to work for yourself. This is called being self-employed.
What we do
Breakthrough is a supported employment service in Bracknell Forest.
We want to help you:
find a job that you like
achieve your work goals
achieve your full potential
We believe everyone has the right to work and be paid for it.
We will make sure any reasonable adjustments are made to support a person's work journey. Once you have found a job, we will still support you until you are ready to work independently.
Projects
Our projects are available if you are willing to commit to putting in time and hard work.
You can learn about:
work
following directions
communication
social skills
Born Anxious – retail
This is a great retail project. Born Anxious have given us stock of their clothing items so that we can work on a pop-up shop to sell their clothes.
You can get involved in advertising, customer services, social media and working as a team.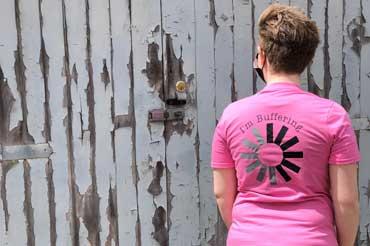 Jealotts Hill - community landshare
We have a plot at the landshare where we grow fruit and vegetables.
Although gardening can be hard work, the Landshare is also a great space which is safe, quiet and peaceful.
Upcycling
Upcycling is another popular project.
We take donated furniture and make them better so that they can be used again, instead of being thrown away.
Patchwork Hope
You can get crafty with our Patchwork Hope project.
You can get involved by making the crafts that can be sold at various markets we attend.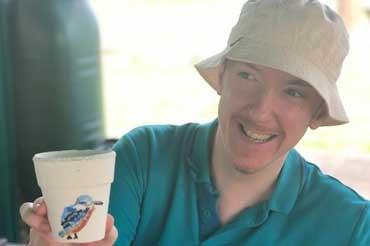 Get in touch
We would love to hear from you. Please get in touch by: