Who we are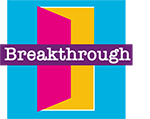 Breakthrough Supported Employment and Day Opportunities is a service in Bracknell Forest.
We want to help people with a learning disability and/or autism to:
find a job that they like
achieve their work goals
achieve their full potential
Find out more about Breakthrough
Employers
We want to improve employment outcomes for individuals who are unrepresented in the workforce but who have so much to offer.
Find out how we can work together on our employers page.