We recognise that investing in you and your development as a teacher is essential to the young learners you teach.
Image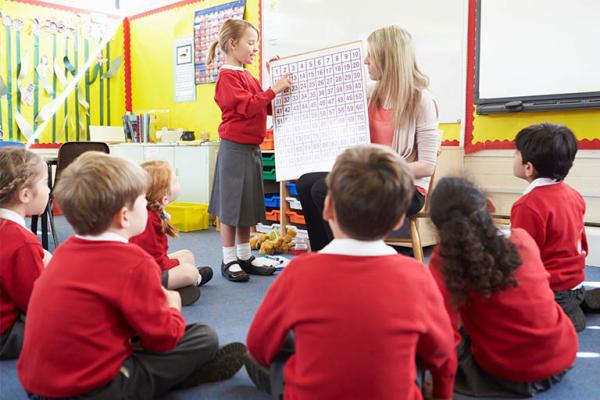 Join a Bracknell Forest school
We have outstanding opportunities for Early Career Teachers (ECTs) in great schools with excellent professional development and support for your first year and beyond.
You will follow a managed led induction programme, supported by your personal mentor, to encourage you to reach your full potential throughout your career.
Our well-resourced schools provide the setting for you to flourish and develop.
Benefits of being a Bracknell Forest ECT
Training
We offer training developed in line with changing requirements and adapted following feedback from previous ECTs.
The sessions are structured, professional and fun enabling interaction and the ability to network with other ECTs.
You will receive excellent ongoing support and training at the start of your teaching career and into subsequent years, including courses for those who aspire to and are recognised in their own school as potential leaders.
Financial
Unlike with some agency placements, as an employee of a Bracknell Forest school you receive pay in line with Teacher's National Pay Conditions, including:
pay throughout school holidays
sick pay
maternity pay
pension scheme
option for July start
Working in a Bracknell Forest school entitles you to pay at the London Fringe level. This is approximately £1,000 more than some neighbouring authorities.
Bracknell Forest are also in the pilot scheme for early career payment government initiatives and pay the highest in the Thames Valley area. For some secondary shortage subjects this means some recently qualified teachers can receive lump sum payments.
Teachers of secondary shortage subjects working in Bracknell Forest schools can also receive refunds of their student loan payments for up to 10 years.
Apply to our pool system
We run an online pool system for primary and secondary school applicants. It's a great way to cut down on the administration involved in finding your first position.
The majority of our schools choose to use our pool systems to fill autumn term vacancies suitable for ECTs. One application will enable you to be considered for all vacancies in Bracknell Forest. That's 25 primary schools or 4 secondary schools with just one application.
Jobs are advertised from January onwards. Please register with us early for the widest choice of jobs.
Primary Early Career Teacher vacancies