Westmorland Park is an 8-hectare park in Warfield.
A large variety of recreational activities are catered for through the network of paths, open spaces, play areas and pavilion.
Wildlife can be spotted in the balancing pond or at Hayley Green Wood Local Nature Reserve which lies next door.
Facilities
Westmorland Park has:
a pavilion that is available to hire for activities such as aerobics and Tai Chi
3 tennis courts, several football pitches, a basketball hoop and a baseball diamond
a community shelter
play areas with equipment suitable for children aged 2 to 14 years
a balancing pond that is owned and managed by Thames Water
wooden sculptures which includes a sundial and a food chain trail
Hayley Green Wood Local Nature Reserve which lies next door
a cycle path that runs from Forest Road to Harvest Ride by Edmund's Lane
Hayley Green Wood
Hayley Green Wood was incorporated into the park in 2002.
The broadleaved woodland is designated a Local Nature Reserve and Local Wildlife Site for its important wildlife, which includes grass snakes and a wide range of wild flowers such as ox-eye daisy, self heal and foxglove.
The site lies on London Clay and is comprised of mixed deciduous woodland such as ash, willow and silver birch.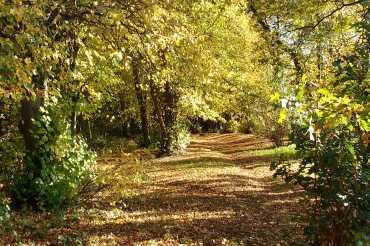 Balancing pond
The balancing pond was created in the early 1990s to store excess water during heavy rainfall. It is owned and maintained by Thames Water.
The pond is well stocked with fish, such as carp, tench and roach and is home to water birds including ducks, moorhens and swans. The pond has little submerged vegetation and therefore is unlikely to support rarer species such as Great Crested Newts.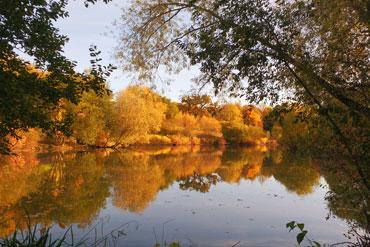 Westmorland Park Lawn Tennis Club
There are 3 tennis courts at Westmorland Park open to members between the hours of 8am and dusk. Our tennis page has more information about the club.
Baseball
A baseball diamond is available at Westmorland Park. Please call 01344 354441 to book.
Hall hire
At Westmorland Park there is a small hall available to hire for activities such as fitness classes. Please call 01344 354441 to book. The cost for hiring the hall is £16.10 per hour (£13.42 excluding VAT).
How to get to Westmorland Park
By car
There is free car parking for 40 vehicles, with 2 disabled parking bays at The Pavilion, off Westmorland Drive, Warfield, RG42 3QP.
By foot or bike
There are entrances off Westmorland Drive, Forest Road, County Lane, which is a shared footpath and cycleway. There are 3 entrances that lead directly from housing estates.
By bus or train
The nearest bus stops are located on County Lane (through Westmorland Drive) and Forest Road (through Edmund's Lane).
The nearest station is in Bracknell, which is about 1.8 miles away.
Image
Park management
The site was established as part of the public open space provision within the Whitegrove Housing Development in 1989 and adopted by the council in 1999.
Prior to the construction of the recreation ground, the land was open fields and formed part of Warfield Park, an extensive estate which was owned by Colonel John Walsh in 1766. Pride's map of 1786 shows the land as open fields with scattered trees.
In 2002 the site was extended by the incorporation of an adjacent area of woodland known as Hayley Green Wood. In 2003 this was designated as a Local Nature Reserve under a Wildspace Grant received from English Nature (now Natural England) / New Opportunities Fund. This amounts to a further 2.1 hectares in area and contains a circular, surfaced path.
Today the site is managed to provide a sustainable, high quality park for the community. It is accessible, safe and enjoyable whilst conserving and enhancing its natural and heritage features. Additionally, it offers facilities for informal and formal recreation.
Wildlife
Veteran trees
We manage the veteran trees, which are remnants from the Warfield Park estate, as key heritage features and for the important habitat they provide for nesting birds, bats and invertebrates.
If you're lucky you might spot the bright blue-orange flash of kingfishers darting across the Bullbrook.
Wildflower meadows
These areas are managed through an annual hay cut so that wildflowers such as oxeye daisy, bird's-foot trefoil, cowslip and ragged robin can flourish.
This attracts insects such as bees, butterflies and grasshoppers.