Edmund's Green is an attractive 2.3 hectare public open space located to the southern edge of Warfield.
The park contains a mix of habitats and recreational facilities and is connected to the green corridor and cycleway known as Edmund's Green, which runs alongside the Bullbrook, joining Westmorland Park at its northern end.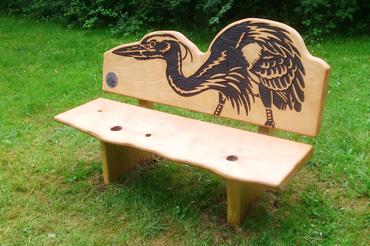 The greenspaces are used as a major access route along the cycleways. From within the surrounding residential areas, to the Tesco superstore complex, library and community centre and nearby greenspaces Bluebell Hill, Westmorland Park, and The Chestnuts.
Facilities
Edmund's Green and Lane has:
a young community orchard that contains local varieties of apple, pear and plum
woodland, river corridor and a meadow that's designated a Local Wildlife Site
a food chain trail that runs from Westmorland Park, along Edmund's Lane where there are a number of wooden wildlife sculptures with brass rubbings to explore and enjoy
a Telescope Post where you can see the carved roe deer on the far side of Edmund's Green
finger posts that help direct you around the site and beyond
mown grass paths at Edmund's Green and a tarmacked cycle path along Edmund's Lane
How to get to Edmund's Green and Lane
Local network of cycleways
The sites can be accessed using the local network of cycleways.
It is:
south from Westmorland Park - where there is free parking available
east from Jigs Lane South, past South Lodge
west from The Chestnuts through Hamlet Street
north from Bullbrook Drive and Bluebell Hill
what3words
A what3words address refers to a 3 metre square location. Select the link or enter the 3 words into the free what3words app to find it:
Park management
Edmund's Green and Lane is managed as a Suitable Alternative Natural Greenspace (SANG) to create an enjoyable natural environment for recreation away from the Thames Basin Heath Special Protection Area.
Wildlife
The Bullbrook is a favoured place for kingfishers, which can sometimes be seen perched over the stream hunting the small minnows that can be found there.
The trees and shrubs offer good habitat and cover for bird life, butterflies and insects. Dead and rotting wood is left where it is safe to do so to provide a resource for species such as the locally protected stag beetle. Bats including daubenton's bat and common pipistrelle have also been recorded here.
The wildflower meadow has recently been restored and is now managed by a twice annual meadow cut in order to encourage species such as ragged-robin and devil's-bit scabious to flourish. This in turn attracts insects including bees and butterflies.