We are working on a number of projects to improve green corridors in the borough.
This page shows some of these projects.
The Greenway
Sandhurst
We have been developing new wildflower meadow along the cycle-track and stocking the flower planters with pollinator friendly plants.
Two large new meadows will be cultivated and seeded in March and April 2022 with the aim of new flowers appearing over the summer.
Site access is off Branksome Hill Road, GU47 0QG (parking on the main road).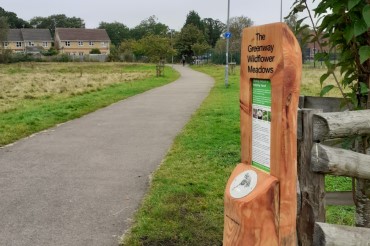 Wildflower verges
Warfield
Working with Warfield Environment Group, we have converted mown grass verges to wildflower areas along Harvest Ride in Warfield.
Over the coming year, we will work to increase the diversity of wildflowers.
For more information visit the Warfield Environment Group website.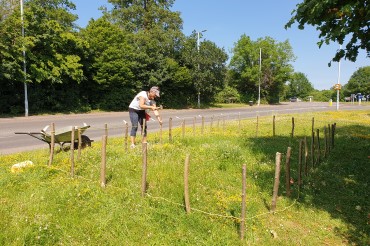 Pond creation
Warfield and Bracknell
Working with Bracknell Conservation Volunteers, we have identified locations for new ponds at Garth Meadows.
These will create new habitats for a wide range of wildlife including invertebrates and amphibians.
To get involved: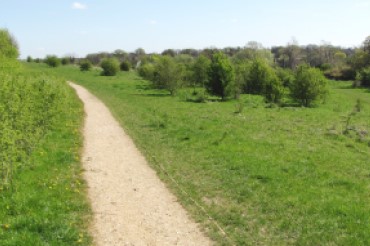 River corridor improvements
Binfield, Warfield and Sandhurst
We are looking at ways to improve the rivers and their habitat corridors across the borough. This includes The Cut and Bullbrook rivers in Binfield and Warfield, and the Blackwater river in Sandhurst.
Improvements may include in-channel logs to improve fish habitat, removing invasive species and identifying pollution sources from outfalls.
To see the rivers, visit: