Lily Hill Park is a 23-hectare public open space, located near Bracknell town centre and Ascot, with excellent road and rail links to London.
There are 56 acres of restored heritage parkland and gardens for you to explore and enjoy, with an extensive network of restored surfaced pathways allowing easy access to all areas of the park.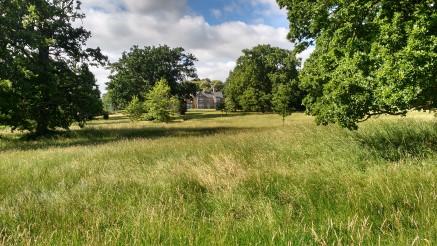 Take a step back in time and enjoy the grand views and attractive features of Lily Hill Park that were experienced by Victorian ladies and gentlemen some 160 years ago.
Facilities
Lily Hill Park has:
historic parkland - an original yew walk, traditional orchard and mighty Wellingtonia at Forester's Hill
woodland - fine stands of beech trees and oaks to the east and a rare collection of hardy hybrid rhododendrons and azaleas in Starch Copse to the west
formal gardens - an Edwardian water garden, a pond and a 'ha ha' sunken fence lie to the west
England's longest picnic bench (carved from a single piece of wood)
key features including a Father Oak sculpture welcoming you to the park and a story-telling throne where visitors can capture snapshots of their day-to-day lives
an animal tracks trail, where families can have fun finding all 7 tracks belonging to some of the animals who visit the park
information points at key areas of interest, which also contain wildlife-themed brass rubbings
2 new double electric charge points in the site car park off Lily Hill Road
Electric vehicle charging
4 electric chargers are available for use by residents and visitors in the north car park off Lily Hill Road.
The new facilities were secured through a grant offer from the Office for Zero Emission Vehicles (OZEV). The 2 charge points, which are made by Easee, have double headed 22kW chargers, with a Type 2 connection. The charge points automatically manage and distribute the available capacity between the chargers in use.
You will need to download the Plug-N-Go app to use these facilities. You can also find information about the cost to use them.
Only use these spaces to charge your electric or hybrid vehicles. There are plenty of other car parking spaces in which visitors can access the park.
More information
Brass rubbing wildlife trail
Try your hand at brass rubbing using the trail at the information points around Lily Hill Park.
Download and print out the trail, take some crayons, and explore the park.
Use our printer friendly version to save on ink. If you don't have a printer, visit your local library to use one.
| Attachment | Size |
| --- | --- |
| | 15 MB |
| | 9 MB |
Filming and photography
Lily Hill Park is a popular location for filming and photography, with filming having taken place in the community orchard on the picnic bench and along the main driveway.
A park lodge is available for hire for training purposes or as a film venue.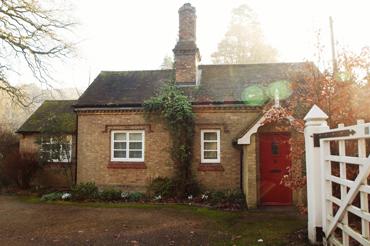 How to get to Lily Hill Park
By car
You can drive to:
Lily Hill Road, Bracknell, RG12 2RX, north of the park
Lily Hill Drive, Bracknell, RG12 2UJ, south west of the park
Lily Hill Park has a car park.
By bus or train
Several bus stops are located near the park. Go to the Traveline website for timetable information.
The nearest train station is Martin's Heron (postcode RG12 9YY) which is a 10 minute walk away. This is the main line between Reading and London Waterloo.
By bike
Accessible using the cycleway near Lily Hill Lodge on London Road or using the principle car park to the north of the park, off Lily Hill Road.
By foot
There are 11 pedestrian access points located around the perimeter, leading off London Road, Lily Hill Road, Lily Hill Drive and Arden Close.
what3words
A what3words address refers to a 3 metre square location. Select the link or enter the 3 words into the free what3words app to find it:
Park management
Bracknell Development Corporation purchased the estate in 1955. The house and its immediate garden were subsequently sold, while the park was transferred to the ownership of Bracknell Forest Borough Council in 1983. The house has been restored and is currently in private commercial ownership.
In the 1990s locals successfully fought off a bid to build residential houses on the lawns of the building and in 2001 Bracknell Forest Council used a Heritage Lottery Fund grant to restore some of the key Victorian features including the drive, historic footpaths and re-planting an orchard.
Wildlife
Lily Hill Park is carefully managed to provide a diverse range of habitats for birds, bats, insects, wild flowers, grasslands and trees.
Interesting species observed at the park include:
birds such as bullfinch, tree creeper and goldcrest
bats from at least 6 species including long-eared, noctule and pipestrelle
wildflowers such as ragged robin and common spotted orchids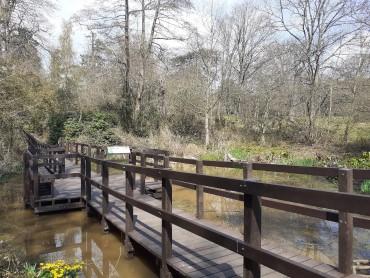 To look after the park, and keep it safe for people and animals, strictly no barbecues are allowed. This will help protect pets and wildlife from:
cuts from sharp metal from discarded disposable barbecues
burns from discarded barbecues
wildfires if the barbecue is not properly extinguished
Barbecues also cause damage if placed on grass or furniture.